Rotterdam Saxofoon Repairments provides the best quality services with affordable prices in all types of woodwind instruments in Rotterdam.
rotterdam saxofoon repairments Services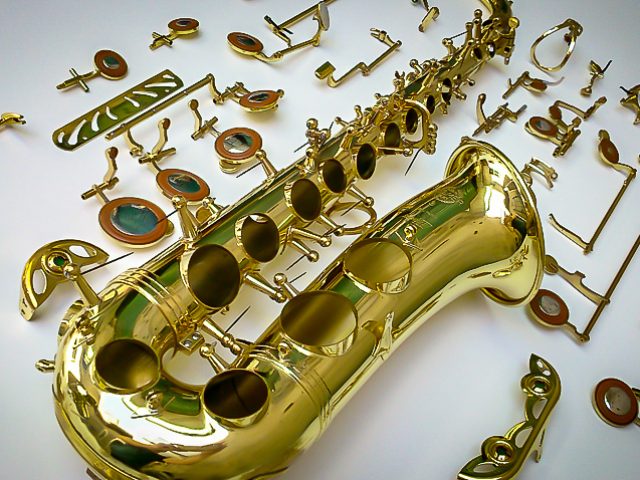 the best repairing services
Basic overhaul and complete restoration on woodwind instruments. Keep always your instrument in the best conditions.
Professional advising service on purchasing and selling second-hand woodwind instruments (all types of saxophones, clarinets, piccolos, flutes, oboes, English horns & bassoons).
technical assistance for courses & Masterclasses
We provide the best quality courses & masterclasses to your students adding a special technical service for this occasion.
The company Rotterdam Saxofoon Repairments opens a space specially designed to meet the needs of all those clarinet players under the name of Rotterdam Clarinet Repairments.
This project starts with new expectations of business growth, maintaining the standards that have confirmed the identity of this business based on its professionalism, excellent customer service and quality of its services.
STUDENT DISCOUNT UP TO 20% !!
Rotterdam Saxofoon Repairments team think of all students and offers discount up to 20% off for their repairing services. Just show your STUDENT CARD and get automatically a discount.
We know well that daily long hours of study requires a high level of sacrifice, concentration, and motivation, but these are sometimes altered because of a possible lack of maintenance and conservation of our woodwind instrument.
Rotterdam Saxofoon Repairments brings its experience and daily dedication to build your dreams come true in the most comfortable way. 
FOUNDER / REPAIRMAN / PROFESSIONAL MUSICIAN
Enhance the development of musicians in pursuit of their musical expressiveness, offering our experience and knowledge on woodwind instruments.
Helma van der Zalm
May 10, 2022.
Mijn saxofoon moest even geolied worden en ik ben super goed geholpen door een hele vriendelijke man!.
Raoul Eersteling Hupsel
May 10, 2022.
Vakkundige saxofoon reparateur. Heel erg begaan, vriendelijk , servicegericht en flexibele. Dank voor de goede en snelle reparatie. Raoul
Luciano Cunha
April 23, 2022.
Juan was excellent in communication before we went to his workshop and was very flexible to fit us in to get the sax fixed within a short time and fitting my schedule. When we arrived he was super friendly and very knowledgeable. He quickly identified the problem and fixed it in front of us. Great job done which solved the issue right away. If that wasn't enough, he then had my son play for him and gave him some tips. Great service! Will certainly come back for future repairs and maintenance.
Dimos Palamidas
April 23, 2022.
Great repair place for your saxophones! Have to recommend!
Juan heeft mijn saxofoon een onderhoudsbeurt gegeven. Resultaat, mijn tenor heeft nog nooit zo lekker gespeeld! Communicatie met Juan verloopt helder, duidelijk en snel. Kortom, Juan is een topreparateur, een aanrader dus!
ali riza yaman
April 4, 2022.
Had problemen met een aantal toetsen op mijn klarinet die niet functioneerden naar behoren. Juan heeft ze keurig netjes bijgesteld en onderhouden. Mijn klarinet is weer de ouwe! Top reparateur en erg vriendelijk.
Roeland SvL
April 4, 2022.
Aardige en behulpzame reparateur die snel mijn octaafklep heeft gefixt en wat kleppen heeft schoongemaakt.
Katinka Teunissen
March 7, 2022.
Uitstekende, en snelle service biedt Juan. Mijn sopraansaxofoon had een paar slecht sluitende kleppen. Zaterdag gebracht voor reparatie en onderhoud en maandag al klaar. Hij speelt weer prachtig soepel en licht. Ik ben zeer tevreden
Leoniek van der Maarel
February 23, 2022.
Juan is very helpfull, fast and does his work with accuracy. I can see that he loves his job (repairing saxophones). He revised my entire alto and now again fixed my tenor. If you are looking for a great place to repair your sax: go to the Rotterdam Saxofoon Repairments!
Jacobus de Graaf
February 22, 2022.
Juan took care of my tenor sax and my clarinet, both of them in desperate need for some service. I've picked them up and the both play and look amazing. It's like having a new instrument again. It's always great when a repair is done really well, but it's even better if the service is super friendly and helpful. Juan was all of that and more - so thank you Juan, I'll definitely be back again! 🙂
Rotterdam Saxofoon Repairments offers the best quality services at very competent and affordable prices.
basic
When your music instrument needs some maintenance.
Review of the instrument status

Checking the closure and sealing of the key

Adjustment without disassembly

Lubrication without disassembly
standard
Keep your instrument as a new one.
Review of the instrument status

Disassembly, cleaning and lubrication

General Adjustment in both hands

Check & Rectify pad seatings
full
The most complete service for your instrument.
Review of the instrument status

Whole adjustment, cleaning & lubrication

Spring replacement (If necessary)
For this rate you have access to a specialist, fast and accurate. There are no fixed prices for maintenance visits. You pay for the time and material costs used. If you want, you will receive an estimate in advance of what the maintenance will cost approximately.
Neck cork replacement € 20 excl. btw.
The hourly repair wage is € 45 excl. btw. For this rate you have access to a specialist, fast and accurate. There are no fixed prices for maintenance visits. You pay for the time and material costs used.
music associations & orchestras
Rotterdam Saxofoon Repairments provides bundles for associations, bands or orchestras to keep all your instruments in perfect conditions throughout the year.
LOW COST
(Minimum 3 instruments)
Review of the instrument status

Checking the closure and sealing of the keys

Adjustment without disassembly

Lubrication without disassembly

(2x) Neck Cork replacement

Pad replacements (max. 3 pads in total)

Cork, Felts & Springs (if necessary)
PREMIUM
(Pay for 5 instruments and adding 1 extra FOR FREE)
Review of the instrument status

Checking the closure and sealing of the keys

General Cleaning (Silver Polishing, Tone Holes, Pad leather hydration)

Whole Adjustment with disassembly

(3x) Neck Cork Replacement

Pad Replacements (max. 2 per instrument)

Cork, Felt & Spring (If necessary)
How thESE YEAR bundles work
We offer two bundles for associations, bands, or orchestras: Low-cost / Premium.
Each of these subscriptions have a permanent contract of 1 year.
The subscription must be hired for the minimum of instruments mentioned above each bundle.
The Subscriber will be provided with a membership card that must be shown before services.
Instruments will be registered in the database under their model and serie numbers.
Fixed and affordable rate, including VAT, material and labor costs (Without extra unexpected costs).
The year payment will be remembered and collected within a period of 14 days before the payment is fulfilled.
Cancellations of a permanent contract is possible, with the disadvantage that your money will not be refunded.
The following are not covered by the subscription: damages, dents, repainting, silvering and what is not otherwise mentioned.
Yes. You always have to make an appointment for any instrument repairing services before coming to our studio.
The standard price for any woodwind instrument repair is 45€ (excl. BTW). Excluded pads (individual or sets) or neck cork replacements (extra costs).
Absolutely. Type me via Whatsapp and tell me what your problems are. I will be happy to send you an estimation of what the repairing might cost.
You can write a message below in the CONTACT SECTION or type me using Whatsapp. Sometimes, I am busy in the studio and cannot answer your calls, so please, do not hesitate to send me a message.
Promotions will be posted on the website. 
Our services provide a Student Discount up to 20% and Private & Business Year Subscriptions with with unbeatable conditions and affordable prices.
Although our repairing studio is specialised on saxophones, we can also provide you a complete clarinet, flute, oboe, bassoon service including any kind of repairing, maintenance or cleaning services.
Rotterdam Saxofoon Repairments:
(Send me a message via Whatsapp for making an appointment )
Monday – Friday 10:30 AM – 18:00 PM   |   Saturday  11:00 AM – 16:00 PM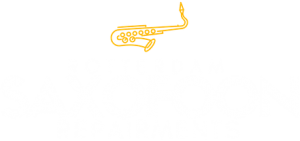 © 2022. All rights reserved.