Rotterdam Saxofoon Repairments provides the best quality services with affordable prices in all types of woodwind instruments in Rotterdam.
rotterdam saxofoon repairments Services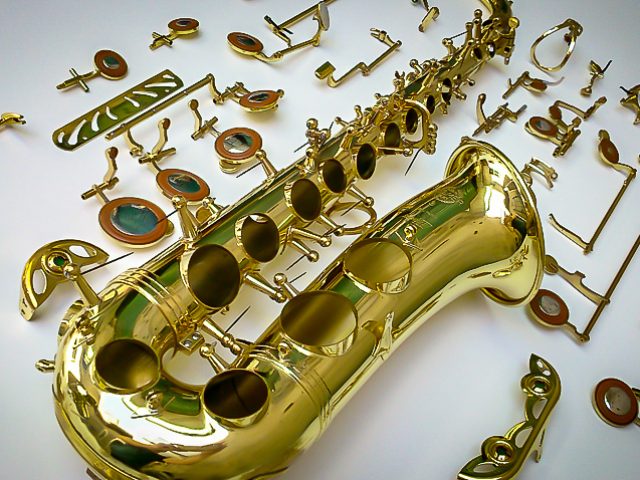 the best repairing services
Basic overhaul and complete restoration on woodwind instruments. Keep always your instrument in the best conditions.
Professional advising service on purchasing and selling second-hand woodwind instruments (all types of saxophones, clarinets, piccolos, flutes, oboes, English horns & bassoons).
technical assistance for courses & Masterclasses
We provide the best quality courses & masterclasses to your students adding a special technical service for this occasion.
The company Rotterdam Saxofoon Repairments opens a space specially designed to meet the needs of all those clarinet players under the name of Rotterdam Clarinet Repairments.
This project starts with new expectations of business growth, maintaining the standards that have confirmed the identity of this business based on its professionalism, excellent customer service and quality of its services.
STUDENT DISCOUNT UP TO 20% !!
Rotterdam Saxofoon Repairments team think of all students and offers discount up to 20% off for their repairing services. Just show your STUDENT CARD and get automatically a discount.
We know well that daily long hours of study requires a high level of sacrifice, concentration, and motivation, but these are sometimes altered because of a possible lack of maintenance and conservation of our woodwind instrument.
Rotterdam Saxofoon Repairments brings its experience and daily dedication to build your dreams come true in the most comfortable way. 
FOUNDER / REPAIRMAN / PROFESSIONAL MUSICIAN
Enhance the development of musicians in pursuit of their musical expressiveness, offering our experience and knowledge on woodwind instruments.
Elodie van de Kemenade
January 21, 2023.
Hele fijne service gehad. Ontzettend vriendelijk en antwoordt snel. Heel tevreden, 10/10!
Jassira Semedo
January 16, 2023.
excellent service and care, strongly recommend. very professional and accurate. I went to repair my saxophone Juan was able to find the damaged piece very quickly and repaired it like new. very satisfied with the service in full, HIGHLY RECOMMEND. Thanks Juan
Walter Friederich
January 16, 2023.
5 star rating for a quick repair while I had a look at the master at work. All pads close well again & its running smoothly again due to a few drops of oil. Great that I could drop by at short notice & that there is once again a sax repair shop in Rotterdam. Highly recommend! Keep up the good work Juan! Walter Friederich
XiampagneXia Wills
January 13, 2023.
The best repairing service there is! Juan is a professional saxophone player himself, so he knows all about it. I got my instrument fixed within 10 minutes! Some holes weren't closing accordingly, but now I'm ready to play beautifully again. He has a good eye for what needs adjustment. A very friendly and resourceful guy!
Pilar Frías Lorite
December 30, 2022.
I came here from Spain for a concert and I needed a repair after the trip. Juan was super friendly and professional. Thank you so much!
Vincent van Duin
December 20, 2022.
Very friendly and great service. Juan cleaned and repaired my sons's alto saxophone in just a few days. Highly recommended!
Simon Williams
December 14, 2022.
Great saxophone technician. Knowledgeable and thorough, he kindly did some repairs and adjustment on my saxophone at short notice and was brilliant. Highly recommend!
Lo de Wijk
December 11, 2022.
Juan knows his way around a saxophone. Very friendly service, quick to react on whatsapp, he got rid of all those little leaks in my '52 bari, now it handles quick and smooth again. Glad to have a good sax repair person in Rotterdam again, I will have him look at my other bari soon as well
Ben Bohorquez
November 25, 2022.
On tour and my C# spring completely broke off. Between soundcheck and downbeat, Juan was able to fix the issue and give my horn a spa day. It's never felt better. Highly recommend!
Lennard Nijenhuis
November 25, 2022.
Rotterdam Sax Repair has fully serviced my Conn Alto nicely. It was in desperate need :-s Now it plays really smooth! Sounds much more clear. And I was provided with an explaination about the instrument and how I should take care of it. Recommendable!
Rotterdam Saxofoon Repairments offers the best quality services at very competent and affordable prices.
basic
When your music instrument needs some maintenance.
Review of the instrument status

Checking the closure and sealing of the key

Adjustment without disassembly

Lubrication without disassembly
standard
Keep your instrument as a new one.
Review of the instrument status

Disassembly, cleaning and lubrication

General Adjustment in both hands

Check & Rectify pad seatings
full
The most complete service for your instrument.
Review of the instrument status

Whole adjustment, cleaning & lubrication

Spring replacement (If necessary)
For this rate you have access to a specialist, fast and accurate. There are no fixed prices for maintenance visits. You pay for the time and material costs used. If you want, you will receive an estimate in advance of what the maintenance will cost approximately.
Neck cork replacement € 20 excl. btw.
The hourly repair wage is € 50 excl. btw. For this rate you have access to a specialist, fast and accurate. There are no fixed prices for maintenance visits. You pay for the time and material costs used.
music associations & orchestras
Rotterdam Saxofoon Repairments provides bundles for associations, bands or orchestras to keep all your instruments in perfect conditions throughout the year.
LOW COST
(Minimum 3 instruments)
Review of the instrument status

Checking the closure and sealing of the keys

Adjustment without disassembly

Lubrication without disassembly

(2x) Neck Cork replacement

Pad replacements (max. 3 pads in total)

Cork, Felts & Springs (if necessary)
PREMIUM
(Pay for 5 instruments and adding 1 extra FOR FREE)
Review of the instrument status

Checking the closure and sealing of the keys

General Cleaning (Silver Polishing, Tone Holes, Pad leather hydration)

Whole Adjustment with disassembly

(3x) Neck Cork Replacement

Pad Replacements (max. 2 per instrument)

Cork, Felt & Spring (If necessary)
How thESE YEAR bundles work
We offer two bundles for associations, bands, or orchestras: Low-cost / Premium.
Each of these subscriptions have a permanent contract of 1 year.
The subscription must be hired for the minimum of instruments mentioned above each bundle.
The Subscriber will be provided with a membership card that must be shown before services.
Instruments will be registered in the database under their model and serie numbers.
Fixed and affordable rate, including VAT, material and labor costs (Without extra unexpected costs).
The year payment will be remembered and collected within a period of 14 days before the payment is fulfilled.
Cancellations of a permanent contract is possible, with the disadvantage that your money will not be refunded.
The following are not covered by the subscription: damages, dents, repainting, silvering and what is not otherwise mentioned.
Yes. You always have to make an appointment for any instrument repairing services before coming to our studio.
The standard price for any woodwind instrument repair is 50€ (excl. BTW). Excluded pads (individual or sets) or neck cork replacements (extra costs).
Absolutely. Type me via Whatsapp and tell me what your problems are. I will be happy to send you an estimation of what the repairing might cost.
You can write a message below in the CONTACT SECTION or type me using Whatsapp. Sometimes, I am busy in the studio and cannot answer your calls, so please, do not hesitate to send me a message.
Promotions will be posted on the website. 
Our services provide a Student Discount up to 20% and Private & Business Year Subscriptions with with unbeatable conditions and affordable prices.
Although our repairing studio is specialised on saxophones, we can also provide you a complete clarinet, flute, oboe, bassoon service including any kind of repairing, maintenance or cleaning services.
Rotterdam Saxofoon Repairments:
(Send me a message via Whatsapp for making an appointment )
Monday – Friday 10:30 AM – 18:00 PM   |   Saturday  11:00 AM – 16:00 PM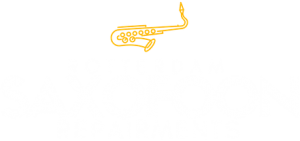 © 2023. All rights reserved.