Rotterdam Saxofoon Repairments provides the best quality services with affordable prices in all types of woodwind instruments in Rotterdam.
rotterdam saxofoon repairments Services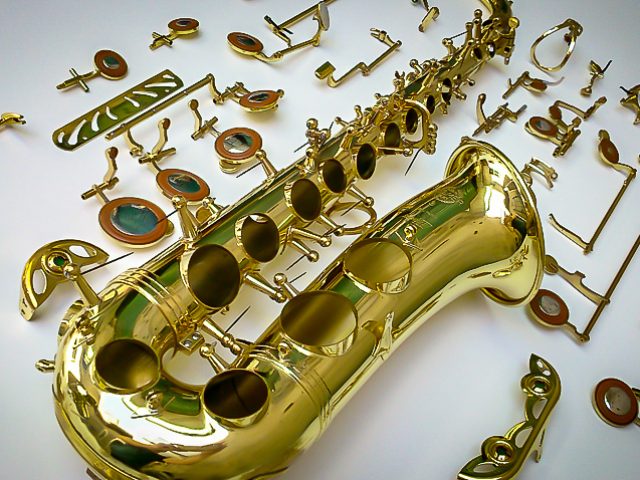 the best repairing services
Basic overhaul and complete restoration on woodwind instruments. Keep always your instrument in the best conditions.
Professional advising service on purchasing and selling second-hand woodwind instruments (all types of saxophones, clarinets, piccolos, flutes, oboes, English horns & bassoons).
technical assistance for courses & Masterclasses
We provide the best quality courses & masterclasses to your students adding a special technical service for this occasion.
The company Rotterdam Saxofoon Repairments opens a space specially designed to meet the needs of all those clarinet players under the name of Rotterdam Clarinet Repairments.
This project starts with new expectations of business growth, maintaining the standards that have confirmed the identity of this business based on its professionalism, excellent customer service and quality of its services.
STUDENT DISCOUNT UP TO 20% !!
Rotterdam Saxofoon Repairments team think of all students and offers discount up to 20% off for their repairing services. Just show your STUDENT CARD and get automatically a discount.
We know well that daily long hours of study requires a high level of sacrifice, concentration, and motivation, but these are sometimes altered because of a possible lack of maintenance and conservation of our woodwind instrument.
Rotterdam Saxofoon Repairments brings its experience and daily dedication to build your dreams come true in the most comfortable way. 
FOUNDER / REPAIRMAN / PROFESSIONAL MUSICIAN
Enhance the development of musicians in pursuit of their musical expressiveness, offering our experience and knowledge on woodwind instruments.
Great service, professional and honest. Professional player himself, so knows from a first person experience which are the needs. 100% reccommend for any sax issue!
Σοφοκλής Γκέκας
April 11, 2023.
10/10! Juan is an amazing technician and also an amazing human being... I am super excited about the work he did and I highly recommend to trust him your instrument.
Roel Otten
April 5, 2023.
After Juan's renovation my 35 years old alto sax plays like new again! A true craftsman: knowledgeable, precise, reliable and a trained saxophonist. You feel his love for instruments. I thought it was great that he occasionally sent a photo, so that I could see my sax 'on the operating table' Service, quality and friendliness from start to finish. Fare prices. Really, worth every Euro!
Vera Landsbergen
April 4, 2023.
Mijn saxofoon is weer in topvorm. Juan is zeer kundig, vriendelijk en legt alles goed uit. Kom zeker terug.
Gustave Baresch
March 18, 2023.
great service overall! communication is clear and helpful, the repair itself was done quickly and the results are great
Arash Aria
March 13, 2023.
The best repair shop of the whole Netherlands. My *Selmer reference 54* sounds amazing again thanks to Juan. My *buffet XXI* clarinet was also perfectly adjusted & repaired. Highest quality of service, fast delivery, great prices, extremely trustworthy & very friendly. Don't look further if you need any adjustments or repair for your saxophone or clarinet. I'm definitely going back regularly for my instruments. Thanks again !
Judith Casteel
March 7, 2023.
Juan heeft een klepje dat niet goed sloot goed afgesteld, en bovendien meteen gecheckt of de andere klepjes nog in orde waren, de polsters schoongemaakt en alles geolied. Ik kon mijn fluit meteen weer meenemen en hoefde niets te betalen! Onze communicatie via WhatsApp verliep prima. Ik kan Juan van harte aanbevelen!
Marten Treffers
February 18, 2023.
Juan was very supportive and flexible with clear and fast communication. Moreover, super professional in the services provided. Definitely recommended!
123opnamen V
February 15, 2023.
It was great service! Juan is very good in his job, he explained everything very throughly. It was also a very quick service, the saxophone was done in one day. The price was also very reasonable. All in all I found a very good "doctor " for my saxophone and we will surly be back for annual check up! Thanks for a great service!
Excellent service !
Rotterdam Saxofoon Repairments offers the best quality services at very competent and affordable prices.
basic
When your music instrument needs some maintenance.
Review of the instrument status

Checking the closure and sealing of the key

Adjustment without disassembly

Lubrication without disassembly
standard
Keep your instrument as a new one.
Review of the instrument status

Disassembly, cleaning and lubrication

General Adjustment in both hands

Check & Rectify pad seatings
full
The most complete service for your instrument.
Review of the instrument status

Whole adjustment, cleaning & lubrication

Spring replacement (If necessary)
For this rate you have access to a specialist, fast and accurate. There are no fixed prices for maintenance visits. You pay for the time and material costs used. If you want, you will receive an estimate in advance of what the maintenance will cost approximately.
Neck cork replacement € 20 excl. btw.
The hourly repair wage is € 50 excl. btw. For this rate you have access to a specialist, fast and accurate. There are no fixed prices for maintenance visits. You pay for the time and material costs used.
music associations & orchestras
Rotterdam Saxofoon Repairments provides bundles for associations, bands or orchestras to keep all your instruments in perfect conditions throughout the year.
LOW COST
(Minimum 3 instruments)
Review of the instrument status

Checking the closure and sealing of the keys

Adjustment without disassembly

Lubrication without disassembly

(2x) Neck Cork replacement

Pad replacements (max. 3 pads in total)

Cork, Felts & Springs (if necessary)
PREMIUM
(Pay for 5 instruments and adding 1 extra FOR FREE)
Review of the instrument status

Checking the closure and sealing of the keys

General Cleaning (Silver Polishing, Tone Holes, Pad leather hydration)

Whole Adjustment with disassembly

(3x) Neck Cork Replacement

Pad Replacements (max. 2 per instrument)

Cork, Felt & Spring (If necessary)
How thESE YEAR bundles work
We offer two bundles for associations, bands, or orchestras: Low-cost / Premium.
Each of these subscriptions have a permanent contract of 1 year.
The subscription must be hired for the minimum of instruments mentioned above each bundle.
The Subscriber will be provided with a membership card that must be shown before services.
Instruments will be registered in the database under their model and serie numbers.
Fixed and affordable rate, including VAT, material and labor costs (Without extra unexpected costs).
The year payment will be remembered and collected within a period of 14 days before the payment is fulfilled.
Cancellations of a permanent contract is possible, with the disadvantage that your money will not be refunded.
The following are not covered by the subscription: damages, dents, repainting, silvering and what is not otherwise mentioned.
Yes. You always have to make an appointment for any instrument repairing services before coming to our studio.
The standard price for any woodwind instrument repair is 50€ (excl. BTW). Excluded pads (individual or sets) or neck cork replacements (extra costs).
Absolutely. Type me via Whatsapp and tell me what your problems are. I will be happy to send you an estimation of what the repairing might cost.
You can write a message below in the CONTACT SECTION or type me using Whatsapp. Sometimes, I am busy in the studio and cannot answer your calls, so please, do not hesitate to send me a message.
Promotions will be posted on the website. 
Our services provide a Student Discount up to 20% and Private & Business Year Subscriptions with with unbeatable conditions and affordable prices.
Although our repairing studio is specialised on saxophones, we can also provide you a complete clarinet, flute, oboe, bassoon service including any kind of repairing, maintenance or cleaning services.
Rotterdam Saxofoon Repairments:
(Send me a message via Whatsapp for making an appointment )
Monday – Friday 10:30 AM – 18:00 PM   |   Saturday  11:00 AM – 16:00 PM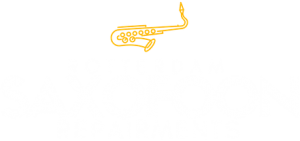 © 2023. All rights reserved.